Aims
The analysis of the fossil record of aquatic organisms in the lakes of Sierra Nevada enable us to evaluate the changes undergone in these ecosystems over a broad time interval. The groups analysed are diatoms, cladocerans, and chironomids, at a time scale of roughly 200 years.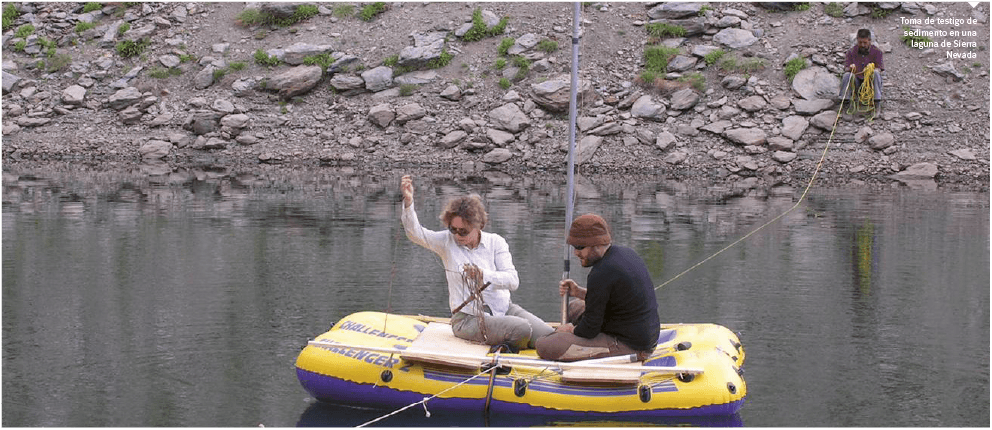 Method and effort
Cores samples are taken from the sediment in the zone of maximum depth of several lakes. The length of the cores must span the last two centuries and they are selected in intervals of 0.25 cm in the first 7 cm, and 0.5 cm in the following ones. The sediments are dated radiometrically by gamma and alpha spectrometry.
In each interval of sediment, the fossils of different species of diatoms, cladocerans, and chironomids are identified and specific abundance is determined.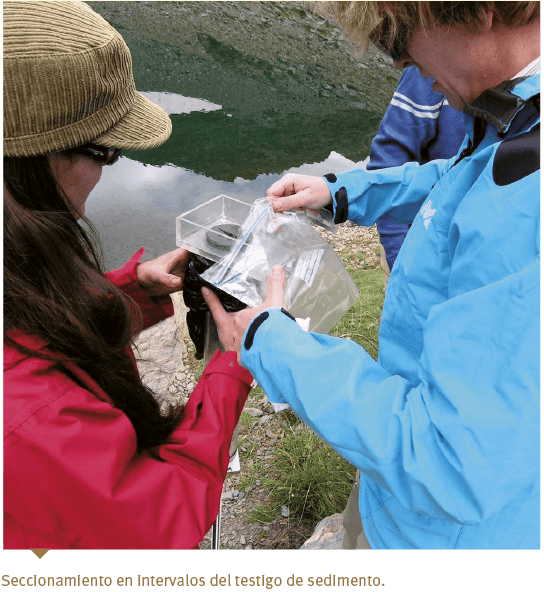 Periodicity
These samples are taken only once.
References
Smol, J.P. (Series Editor). 2001. Developments in Paleoenvironmental Research (DPER Series): Tracking Environmental Change Using Lake Sediments, vols 1 a 5. Springer-Verlag.